Mr. Oludare Adaramewa is a law graduate of Obafemi Awolowo University, Ife. He was called to the Nigeria Bar in 1984. He is an expert in negotiation, preparation of joint venture agreements, Memorandum Of Understanding, mergers, and acquisitions, corporate restructuring, corporate finance, lease agreements, mortgage agreements etcetera.
He is also noted for his experience in corporate secretarial services and regulatory compliance. He is a member of the Nigeria Bar Association. (N.B.A.)
Group Managing Director/CEO
Oladapo, a diligently focused leader, has, for over 18 years, garnered a vast wealth of experience in Real Estate development, Marketing and Sales.
He holds a BSc in Economics and a Masters Degree in Divinity. He is an alumnus of Harvard Business School, Manchester Business School (The UK), and Lagos Business School respectively.
Oladapo possesses an extraordinary capability to create and implement innovative strategies.
A certified mediator at the Mediation Training Institute Int'l in New Kansas, USA, he sits on the board of several companies in different sectors of the economy.
Folashade is an enthusiastic lawyer with determination to offering satisfactory services. She graduated from the University of Ibadan Oyo State Nigeria in the year 2006 and obtained her BL from the Nigerian Law School in 2007. She has developed her experience and skill through years of Legal advocacy, Real Estate Practice, Alternative dispute Resolution, in-house Legal practice and Company secretarial Practice to several Companies. Folashade is passionate, confident and
optimistic.
Arch. Abiodun Odusi is a highly dynamic, versatile and motivated Architect and Project Manager with over 15 years wealth of Building industry experience in Residential/ Commercial development, Healthcare and Telecommunication infrastructure designs and Construction management. Knowledgeable and dedicated Professional of repute with excellent problem-solving skills and expertise in successfully delivering private and public developmental construction project.
Mr Abiodun Odusi's contribution to the Pekuliar Properties has been significant over the years and he continues to infuse both professional experiential input to major decision of the board.
Armed with an MSc in International Merit from the Business School of the prestigious university of Birmingham, and a BA in International studies from the Buckingham University, serves on the Board of Directors of Pekuliar Properties. With years of experience under her belt, she has garnered professional expertise as a Marketing Manager, Business Development Manager, and Research Analyst, leading productive teams across reputable firms in Nigeria, the USA and the United Kingdom. Ayomikun's forte is in the field of managing clients, and negotiating and overseeing acquisition deals and contracts, effectively producing results to the satisfaction of clients.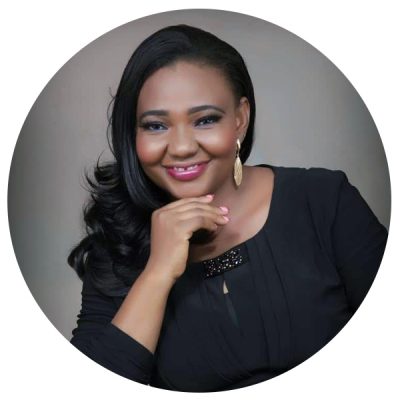 Ayotunde Ogunjobi had her first degree in business administration at Lagos State University, Nigeria. Later, she proceeded to hone her skill further in the area of business by obtaining an MBA at the same institution. Her specialization is in the area of marketing and she has over the years deployed the same expertise in several sectors including Telecommunication, Agriculture, Retail Services and most recently real estate. At Pekuliar, she serves as the General Manager, a position she assumed in the year 2020 and leads other managers and officers in executing the goal of making Pekuliar Properties a household name in Nigeria in not-too-distant future. She is skilled in project management and execution, real estate negotiations and analysis.  In the year 2018, she became google certified in the use of digital marketing, an additional exposure that she is currently leveraging on, to take the vision of Pekuliar Properties to new frontiers.